---
What is Pivot Point Trading?
Pivot point trading is a technique widely used among Forex traders, that allows to determine important support/resistance levels for the day which derived from the previous day's trading range.
Pivot points — the key levels or certain price values for a current day — are points around which traders base their entries and exits. There are 5 major and several additional pivot levels, we are going to learn about them later.
In simple words, it is similar to knowing where the price is going to stop and reverse and how far it will go next time: The knowledge of such support/resistance levels is priceless as it allows to get in / out of the trade, set stop and profit orders with maximum advantage to traders.
In fact, if you have troubles seeing where the market is going, Pivot points can give you a clue!
It is like having a map on your charts!
Compare the two charts below.
That's the way traders would see a chart without Pivot points.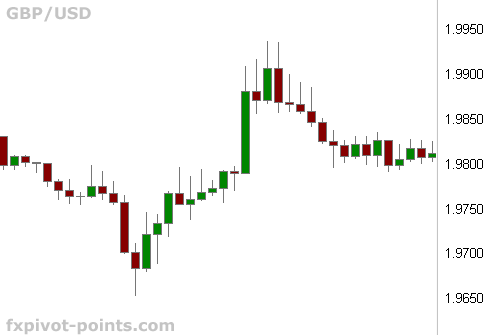 That's the chart with a Pivot "map" on it: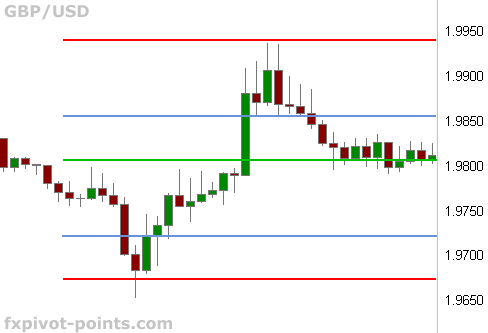 Obviously, the second chart had a great advantage over the first one. As we can see, for the whole trading day a trader was able to accurately predict price's turning points.
Pivot points are calculated daily, weekly and monthly.
The most common are daily Pivot points. But important are all three: daily, weekly and monthly pivots. So, make it a habit once a week to set weekly pivots on a chart, once a month — refresh monthly pivot points.
For intraday trading traders calculate daily Pivots and then use them on the charts they prefer to trade with: hourly charts, 30 minutes, 15 minutes etc. We will learn how to trade with daily Pivot points on 15 minute charts.
As a rule all calculations are done by charting software, but Pivots can also be calculated manually. For this purpose we will have a formula below. However, a short-cut way would be to use an
Online Pivot Point Calculator.

Few clicks, simple calculations and any trader, beginner or a pro can see the same exact key levels of importance; and no more price guessing..!
---